This was a quick test of the new Tamron 18-300 model B061 for Sony E-Mount. Though designed for APSC still cameras it has a certain appeal for video shooters.
My testing of the 18-300mm was mainly to see how its AF worked with the earlier Sony FS7 AF technology. Also, some shots used Auto Exposure as you will detect. At around 4.30 on the video, you will see some focus jumps on the L-R and R-L pans on the faces. These are where I went to Manual focus and was trying the momentary "AF PUSH FOCUS" button on the FS7 where the manual focus mode is bypassed when the button is depressed.
The lens is sharp without being overly so. I didn't really see anything at any length or aperture that was enough to put me off. The lens also seems to display a certain sort of electronic par focal behaviour after focusing on your subject then manually crash zooming back out. Not dissimilar to the performance seen on Sony's E PZ 18-110mm f/4 G OSS Lens. This was not expected and is quite a welcome feature for us video shooters. I guess Sony's investment in Tamron may have a part to play in that. The menu "Distortion Compensation" option for lenses on the FS7 seems to work with this B061 model Tamron 18-300mm compact zoom. Throughout my limited tests, I never observed any CA (Chroma Aberration) at any focal length or aperture which was pleasing to discover.
All in all for the price, around US$700 it was a no brainer for me. Having a 16.6 x zoom one can use with S35 in 4K makes it a welcome addition for the Sony E-Mount S35 or APSC video shooter. The test video was shot in Custom mode to 709 levels (one of my flavours).
Chris Young
Introducing the Tamron 18-300 model B061.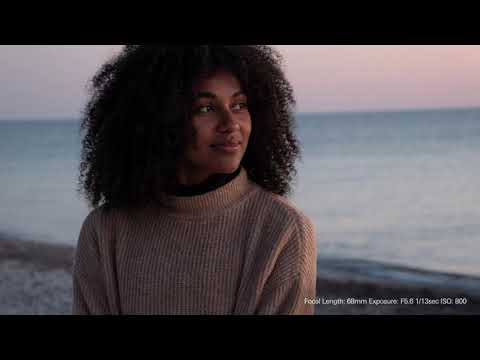 Tamron AF 18-300mm f/3.5-6.3 DiIII-A VC VXD - Sony FS7 Quick Test.