Hello everyone.
Thought I'd start a thread for people who actually own and use the FX6 for us to come together and work out tips/workflow/problem-solving and well as discuss accessories and tip. The other thread was largely discussion on what it would be like. Hopefully this one is all real-world experience and problem-solving.
I'm UK-based (Previously would have said EU-based but I guess most of that work has gone for a while now!) and have been in production or post for a while now. Shockingly over 2 decades. DOP and shooting Director, plus Editor and Colourist when called upon. Do all sorts but these days branded content and social/marketing pays most of the bills, although I always have the most fun doing docs, car stuff, narrative work and the occasional music promo. Feature docs and narrative is where I'd love to stay but hard to pay my way doing it.
I want it to be fully featured but lightweight. I'll be pushing to get the same image quality I enjoyed in my Red in a smaller package with decent audio. With the FS7 I shot exclusively in Cine-EI mode except for when doing livestreams. I imagine it will be the same here.
I edit on Premiere and Da Vinci resolve and grade in Resolve.
That's the basics. My current priority is choosing a bag. I have a nice setup that fits a Peli 1510 but it looks like the Portabrace FX6 backpack is just large enough for a good run n gun setup but not too big I'll fill it and weigh it down.
Now what about you?
Latest Firmware
FW update : 1.10
A new FW update is available on Sony site.
https://www.sony.com/electronics/sup...fx6v/downloads
SONY FX6 INFO / FAQ (a work in progress)
Netflix Approval Docs
https://drive.google.com/file/d/1fI7...n_DDTF-Kk/view
Third Party Batteries that work with the FX6
IDX SU-98 - Fully charged states 356 mins in the FX6 display.
Hedbox
Hawk Woods
Chargers
https://www.amazon.co.uk/gp/product/B01HDL02LU
- Charges Sony and 3rd party batteries
Viewfinder / Loupe solutions:
CVP Offering a mod for fitting the FX9 Loupe to the FX6 -
https://cvp.com/product/cvp-fx6vf-mo...er-mod-kit-fx6
Zacuto Z-Finder for FX6 -
https://cvp.com/product/zacuto-z-find-fx6-z-finder
Portkeys LEYE EVF -
https://cvp.com/product/portkeys-leye-4k-viewfinder
Cases / Bags for FX6
Peli 1510 for carry-on
more to come with pics
Portabrace BK-FX6 (BKFX6) Backpack -
https://cvp.com/product/portabrace-b...ck-camera-case
Manfrotto bag ProLight CC192N
Manfrotto Pro Light Cinematic Expand Backpack
Pics
Expand pouch not needed with mic mount off.
Pouch expanded.
Interior
Media
Tested working at all framerates and resolutions up to 4k 120fps
Kingston Canvas React V90 card 128Gb tested successfully. -
https://www.amazon.co.uk/gp/product/B08586LXN3
Angelbird V90s 64 & 128Gb tested successfully.
Transcend V90 64Gb tested successfully.
https://www.amazon.co.uk/gp/product/B07DSV9HG2
Rigs and Baseplates
Smallrig -
https://www.smallrig.com/smallrig-pr...-fx6-3225.html
Tilta Rig -
https://tilta.com/shop/camera-cage-f...6-advanced-kit
Wooden Camera -
https://cvp.com/product/wooden-camer...ssory-kit-base
Shape Shoulder rig -
https://cvp.com/product/shape-fx6sm-fx6-shoulder-mount
Shape camera cage -
https://cvp.com/product/shape-fx6rod...age-rod-system
Zacuto Recoil rig -
https://cvp.com/product/zacuto-z-sx6-p2-fx6-recoil-rig
Bright Tangerine Baseplate -
https://www.brighttangerine.com/stor...-qr-baseplate/
Video on Matching Venice FX6, FX9 and FX3.
This is an informative video from CVP showing their attempts at trying to match the FX3, FX6, FX9, & VENICE:
https://www.youtube.com/watch?v=HeXwIa9zuk4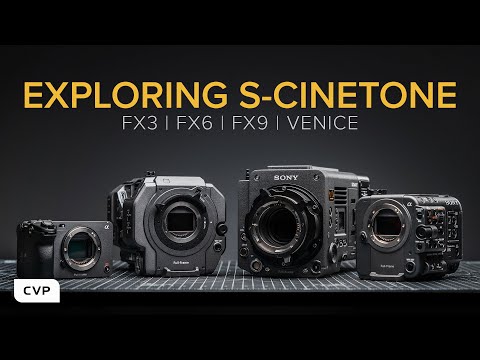 00:00​ - Intro
00:29​ - What is S-Cinetone?
02:05​ - What cameras have it?
02:40​ - Exposing S-Cinetone & SLOG3
04:50​ - Base ISO
06:02​ - Tests
10:02​ - Matching Cameras
11:18​ - Outro