I've been looking at tubes. Somehow I've made it all the way to 2021 having never used them. The problem that I see is that they mostly have internal lithium, which makes them impossible to check as baggage. The only option that shows up on B&H is a kit from Came-TV, which run on NP-F batteries:
https://www.came-tv.com/products/bol...t-4-lights-kit
Seems a bit fiddly with plenty of breakable parts.
After I posted the question, I watched this Caleb Pike video: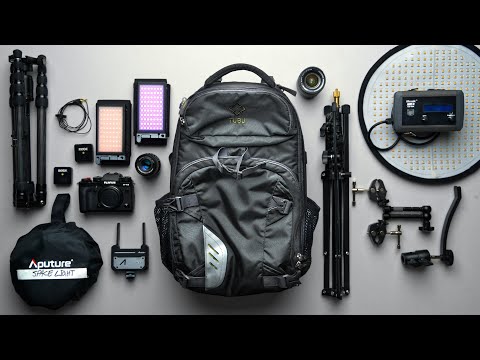 And I think he may have figured out an issue that I've been trying to solve for years. Using gravity to provide the structure of the softbox, you can save on a lot of bulk and weight. I was inspired and went looking for this light and $279 was a little hard to swallow for what is essentially a round-shaped version of my knock off Westcott flex lights (I think they cost me around $100). Then I looked on AliExpress and found the same lights for $85! Shipping is steep at $45 but after applying coupons I was able to order one for $120, shipped:
https://www.aliexpress.com/item/32964699057.html
The same company also makes a 150W version, which I am also interested in. But I can't find a space light that will fit it.
That, plus the Aperture space light and an airline-acceptable v-mount battery puts me at around $270. That's really quite remarkable. Definitely worth an experiment.